Posted on
Rabbit Park Tycoon available
BY: Shinypix / 0 COMMENTS / CATEGORY: Game, News, Release
Rabbit Park Tycoon is now available on iOS, Google Play, and Windows Store!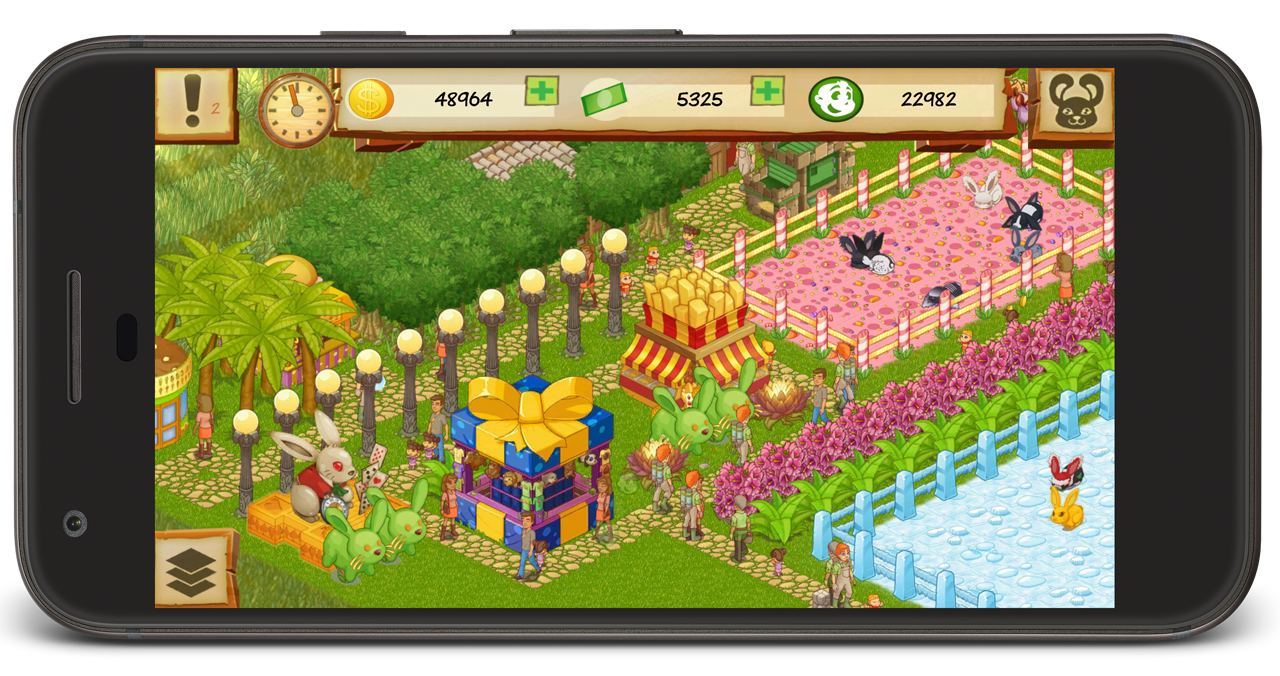 Download from your favorite store!



Do you love rabbits and would you like to collect them in your own Park? With Rabbit Park Tycoon, you are free to build and decorate your Park as you wish, as well as to fill it with plenty of fabulous rabbits! Keep them in good health, discover all different breeds and fulfill your visitors' needs to create the most popular Park! This will convince visitors from all over the world and even your friends to come and see you.
Key features:
• Gather 40 lavish and colorful rabbits
• Embellish your park with plants and decorative items to make it even more beautiful
• Hire and manage your employees to keep your rabbits and plants in good health
• Build facilities to meet visitors' needs
• Participate in rabbit races to win prizes
• Visit your friends' parks and cooperate with them to increase your mutual success
• Discover different environments: prairie, savannah, mountain, snow…
Posted in Game, News, Release